Growing from the Ground Up
"Bale Grazing"



Wed Delivery: January 25th 2023

Karl Denwood of Lone Valley farms raises sheep. He grows his own hay for his animals and on a visit to his farm we were greeted by his huge sheep herding dogs!
(He has a separate business selling dog food! I think he had 13 dogs at the time of our visit!)
New Farmers, Fun foods
& Home Crafting
| | | |
| --- | --- | --- |
| | | Next step is to clean the shorn wool. The raw wool is taken through a wash, rinse and spin process. After that comes the sorting process where wool is sorted into bales. Next it's the carding, the process of making the fibers into long strands. Finally, these carded strands are spun into yarn and after the final wash it can be woven into garments or other types of textiles. |
New to Growing from the Ground Up!
MENAGERI FIBRE SHOP



You have to meet Davina Daly or at least see her products! She has her own sheep and when the sheep are sheared, the wool is sent to be carded. These wool bats are then used to fill pillows. The pillow covers are 100% cotton and she has really detailed but easy to read info about the care of these products.


Davina is currently putting together quilts also made from wool and will be available soon. Wow - I sooo love home crafting of quality products!
Read All about Jerky!

It may interest you to know that the word Jerky, referring to the ever-popular dried meat snack and camping food, is derived from the Quechua word ch'arki, which specifically refers to alpaca or llama meat. It is thought that techniques for drying the meat were first developed between 8,000 and 12,000 years ago.


| | | |
| --- | --- | --- |
| | | Kuoda Travel is a local, boutique travel company dedicated to crafting exquisite, luxury travel experiences throughout South America which open your heart and touch your soul. |
Our own Alberta Jerky!



Range Fuel Jerky



Range Fuel Jerky raise their own beef and will be bringing their product to market soon with us! We are just giving you a bit of a hint of what is coming!


They are just outside of Okotoks and we are so looking forward to having their products! Being raised on South African Biltong I can't wait to to try their jerky!
100% GRASS-FED ALBERTA BEEF JERKY
All Natural ▪︎ No Artificial Fillers or Preservatives ▪︎ 24g Protein/pack ▪︎ No hormones, steroids or antibiotics ▪︎ Gluten-free ▪︎ Non-GMO
Watch for this new farmer over the next few weeks! or sign up for our newsletter to be notified if you haven't already done so!
Delivery!
Small towns between Lethbridge and Calgary,between Calgary and Edmonton
Contact us as we might be able to arrange a delivery based on our route!

Whispering Winds Kunekune Pork

This incredible farm has over 60 products in the summer! Located just outside Lethbridge... Nothing ordinary and uninteresting so check back later this year to see everything they have...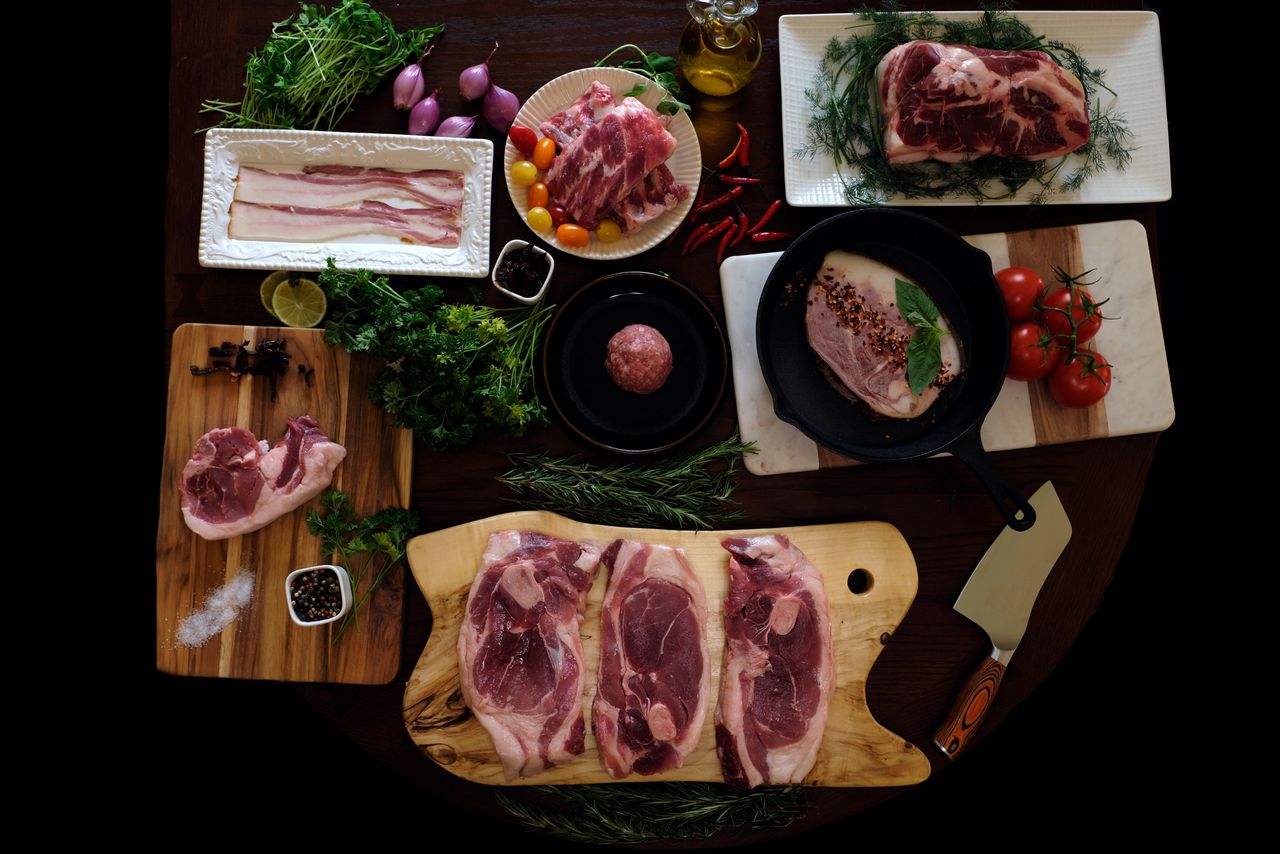 Notices:
Van Garderen Ranch
Van Garderen Ranch is closed for a few weeks so orders for flour etc need to be placed by Feb 5th at the lastest - so you have 2 delivery times before she is closed. Next order date for Herma's flour will be March 8th!


Drivers Needed

We need volunteer drivers for Calgary, Edmonton and Red Deer. We pay for gas right now... will be more in the future. Call us for more details (Mark 587-598-9204)

Alberta Farm to Table Membership Club

The membership should be up and running in the next few days! So sign up when you can. It is free for now! Some member perks include your personal parcel delivery for $15 and up depending on size - better than Canada Post! Also lower delivery fees and free monthly products, monthly farmer product samples, some wholesale pricing on items and we are looking into group purchases as well.
Next Delivery is Jan 25th 2023

Contact us for more info! 587-598-9204
Love our newsletter? Pass it on!