Growing from the Ground Up
Looking forward to Spring!



Wed Delivery: January 11th 2023

Celebrating our First Edmonton Delivery!

Darren thank you so much for being our organizer for Edmonton!
We also want to thank all the drivers that have come forward to make this possible.
And thank you Edmonton Customers!
There has been a ton of preparation to make this happen.
Happy New Year to you all!

Red Deer Deliveries are also available!
Our Feature Farmer from Edmonton!

Our list will grow, but he is here from Edmonton Area!

Sweet Oaks Honey - from our own Edmonton Organizer! Darren!
SWEET OAKS HONEY
Over 1000lbs of honey from 8 hives... can you imagine how much that might be? Here you see a 3 kg bucket of honey! It is also available in 1kg too. To order click the button below. This item will be available our next delivery to Calgary!
| | | |
| --- | --- | --- |
| | | From Darren: Our bees are located in Strathcona County, just east of Edmonton, on my father-in-laws farm. The honey is extracted at our home in St. Albert. The bees collect nectar from canola, clover, alfalfa and wild flowers near them to make the honey we produce. This year the honey from the first part of the summer was mostly canola and clover making it very light and mild. The honey in the later part of the summer is a bit darker as it is a mix of wild flowers and canola and alfalfa but wonderfully flavored, full and rich! |
What is there not to like about honey?
Are you ready???
We are delivering to Edmonton and Red Deer this coming week!

Also - we will have some free samples for people who placed orders this week. Benji's Natural Bakery Dog treats! for all Cities!
Ice Cream for Edmonton People!
One of the really great things about Alberta is our love of Pierogies! We have many people who have come here from Europe as settlers and is a part of our incredible prairie culture. I remember one of my first experiences with European culture when I was living just outside Drumheller. I had two Christmases and 2 New Years all within a few weeks! I had pierogies, kolbasa and sauerkraut in our town Christmas gathering, and when we went dancing to live bands, well... we did the Polka of course!


It is one of the beautiful things about being an Albertan. We have so much richness in our joined cultures.
All About Pierogies!
Here are two online articles you might find very interesting! And of course, we have our own Gosia's Pierogies... & Margaret comes to us from Poland!
Iconic Canadian Food: The History of the Pierogi
Drive two hours northeast of Edmonton and you'll find the Alberta town of Glendon, population 493, and home to the giant pierogi. Erected in 1993, the 6,000-pound devotional statue stands 27 feet high. If that doesn't tell you how much Canadians love pierogi, nothing will.
A giant fork was added later because people didn't know what it was!



How Do You Spell Pierogi Again?
Pierogi Heaven
About Us
Pierogi Heaven is a blog dedicated to recipes, kitchen products reviews, and other food-related topics. It also offers cooking tips for beginner chefs.
Perogy folklore and traditions:
Perogies have a long history and are steeped in folklore and tradition. In Poland, it is said that the first perogi was made by a man named Dranoff. He was a member of the court of King Boleslaus III, and was asked to make a dish for the king's wedding feast.


Dranoff made a pierogi filled with sauerkraut, which was then fried in butter. The guests at the feast were so impressed with the dish that it became known as "pierogi ruskie," or "Polish dumplings."


Gosia's Pierogys ... Lethbridge!
Gosia's Pierogies are homemade, hand pinched, and made of the freshest ingredients.
Real Potatoes, Fresh Onions, Aged Cheddar Cheese, Homemade Cottage Cheese, and Real Canadian Bacon
handmade with love, without the use of artificial colouring or preservatives
Once you taste them, you will fall in love!
Interesting Reading
Spring is coming! I love to plant and get my hands in the soil! We tend to buy our seeds from WestCoast Seeds in BC. And so I was looking at seeds again as we just got our catalogue. I know seeds are fascinating and so I took a look around to see what I could find that I did not know and

Voilà!

and found some interesting information on line for you!


From INTERESTING FACTS WORLD!
Seeds
32000 year old seeds!
Russian Scientists discovered seeds 124 feet below permafrost that an "Ice Age Squirrel" had buried, the seeds dated back 32,000 years old. They were successfully germinated and a year later created their own seeds.
Extinct plant!
In 2005 a 2000 year old seed was germinated from the then extinct Judean Date Palm. It was made extinct by Roman armies in the first century AD.
West Coast Seeds

West Coast Seeds only offers non-GMO, non-GEO seeds, that are never chemically treated.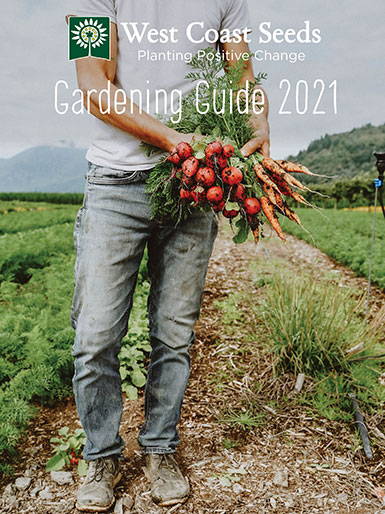 Farmer Pricing on Bulk Sizes
The larger the quantity you purchase, the more you save. We sell many varieties in 50 lb sack, or "S-sizes," at wholesale pricing. If there's a seed you are looking for, we'll help you track it down in the quantity you need for your farm.
A youtube presentation about the 2000 year old seed brought to life.
Gardening in a drought by using thread watering
| | | |
| --- | --- | --- |
| | | Kenya and Botswana. Both places have no rain at all for months and months at a time, and then an entire year's worth of rain in about 6 weeks. The temperatures, especially in Kenya, make even Texas heatwaves look like a refrigerator. Water sources are unreliable, even in the towns. (Here are ways to conserve water, from mundane to radical. )Yet both places are stuffed with families that grow not only enough to feed themselves, but enough to sell from their personal gardens, not from farms. |
One of the comments under the post said this...


| | | |
| --- | --- | --- |
| | | Ha, never thought of that, might have to have a sign that says "caution falling squash", LOL! It is kind of amazing that enough sun gets through. |
Last Thursday, I posted the image of a really neat arbor that had small pumpkins...then I found THIS. How unbelievable is this? I wish I knew the original source/location....then I realized they were gourds and squashes of all types and shapes and colors.




Would we have this on the farm? Um, no, I can say we'd never be able to have anything like this...the ground isn't conducive and more importantly our weather isn't conducive. But we could possibly do something on a much, much smaller scale. I'd sure love to see something like this in person, it's almost magical!
Sudo Farms

This incredible farm has over 60 products in the summer! Located just outside Lethbridge... Nothing ordinary and uninteresting so check back later this year to see everything they have...


$

3.00 –

$

5.00
$

1.80 –

$

2.70
$

1.80
We have not had a zoom session with farmers in a while as we have been super busy! But we have a lot of new people signing up and are thinking of doing something again. Perhaps Bliss and Co Cupcakes - a nut free option... and we have some small stores in mind who make biltong and other dried meat. Of course Karl, the Lamb farmer in Arrowwood, he always has cool stories! We also have a wonderful Ethiopian gentleman, Makana Daga who made his Maatii Sauce from herbs used at home, used for healing congestion and other things! That would be an interesting conversation wouldn't it!

He cannot make any claims about his sauce in that way - but when we have our membership up and running we can talk about all that and more!
Let us know what you might be interested in learning about!
Next Delivery is Jan 11th 2023

Thank you for all your support!


I hope you had a most beautiful Christmas Season and New Years!
We treasure the beautiful silence of our winter landscapes and wish all that is of wonder & awe


Love our newsletter? Pass it on!